Scientific Advisory Board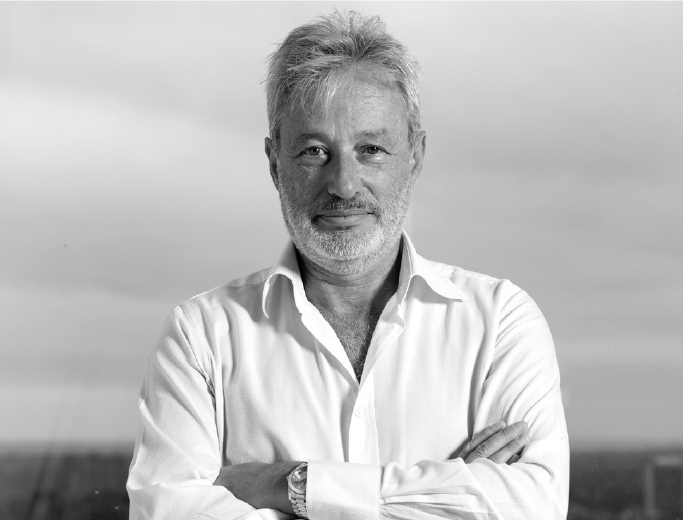 Professor, Ob-Gyn and Oncology, McGill University
Director, Gynecologic Oncology at Segal Cancer Centre, Jewish General Hospital
Director, Surgical Oncology, McGill University
Walter H. Gotlieb is presently a Professor of Ob-Gyn and of Oncology at McGill University. He is the Director of Gynecologic Oncology at the Jewish General Hospital and Director of Surgical Oncology at McGill University.
He recently completed an executive course in health care management and delivery at Harvard Business School.
He obtained his medical degree summa cum laude at Université Libre de Bruxelles, in his native Belgium, where he went on to obtain board certification in Ob-Gyn.
After spending two years at the National Institutes of Health, where he obtained the National Cancer Institute Award for Outstanding Performance, he performed a three year fellowship in Gyn-oncology at UCLA.
He was then recruited by Tel Aviv University & Tel Hashomer Hospital, where he co-founded and built up the Department of Gynecologic-Oncology from 1994 to 2003. In 2003, he was recruited by McGill University.
Over his professional career, he obtained a license to practice in Belgium, Israel, California, and Quebec.
In addition to his clinical responsibilities, he is involved in scientific research in ovarian and endometrial cancer as a Project Director at the Lady Davis Research Institute.
Together with his team, they have pioneered and driven "robotic" surgery in gynecologic cancer in Canada. He has lectured around the world, and has proctored robotic surgery multiple times in Canada, China, India, and Israel.
Dr. Gotlieb just completed his mandate as President of the Gynecologic Oncology Society of Canada and as Secretary Treasurer of the International Gynecologic Cancer Society. He completed 10 years as senior editor of the International Journal of Gynecologic Cancer, and is a member of the Editorial Board of Gynecology and Pelvic Medicine.
A recipient of several national and international awards in the area of cancer research, Dr. Gotlieb is well published with over 150 peer-reviewed manuscripts in reputable international journals, as well as review articles and chapters in leading textbooks.
Immediate Past Chairman
Dr. Gerald Batist
Director, Segal Cancer Centre
Director, Dept. of Oncology, Sir Mortimer B. Davis-Jewish General Hospital
Scientific Director, Montreal Centre for Experimental Therapeutics in Cancer
Director, McGill University Centre for Translational Research in Cancer
Chair, Department of Oncology, McGill University
Professor, Departments of Medicine and Oncology, McGill University Medical School McGill University, Montreal, QC
Dr. Hananel Holzer
Former Medical Director of the McGill Reproductive Centre
Director of the Academic Division of Reproductive Endocrinology and Infertility in the Department of Obstetrics and Gynecology at McGill University
Associate member of the Department of Oncology, McGill University
Reproductive Endocrinology and Infertility Fellowship, Program Director
Dr. Marc Isler
Clinical Professor of the department of surgery at the University of Montreal
Director of the orthopedic surgery program for the last 8 years
Lead the clinical care program for musculoskeletal cancer for the last 10 years
Dr. Nahum Sonenberg
James McGill Professor, Department of Biochemistry, McGill University
Dr. Alan Spatz
Director of the Pathology Department at the Jewish General Hospital
Professor of Pathology and Oncology at McGill University
Canada Research Chair in Molecular Pathology
Chairman, National Cancer Institute of Canada Melanoma committee
Program Director, McGill Integrated Cancer Research Training Program (MICRTP)
Dr. Moishe Szyf
Professor, McGill University, Department of Pharmacology and Therapeutics
Dr. Elliot Mitmaker
Assistant Professor, McGill University, Department of Surgery
Clinical interests: minimally invasive endocrine surgery (thyroid, parathyroid, adrenal)
Research interests: molecular mechanisms of endocrine malignancies of the thyroid, parathyroid and adrenal glands
Dr. Victor Cohen
Assistant Professor, Departments of Oncology and Medicine, Sir Mortimer B. Davis-Jewish General Hospital
Assistant Professor, Department of Oncology, McGill University
Dr. Sarit Assouline
Physician, Division of Hematology, Sir Mortimer B. Davis-Jewish General Hospital
Assistant Professor, Department of Oncology, McGill University Medical SchoolMcGill University, Montreal, QC